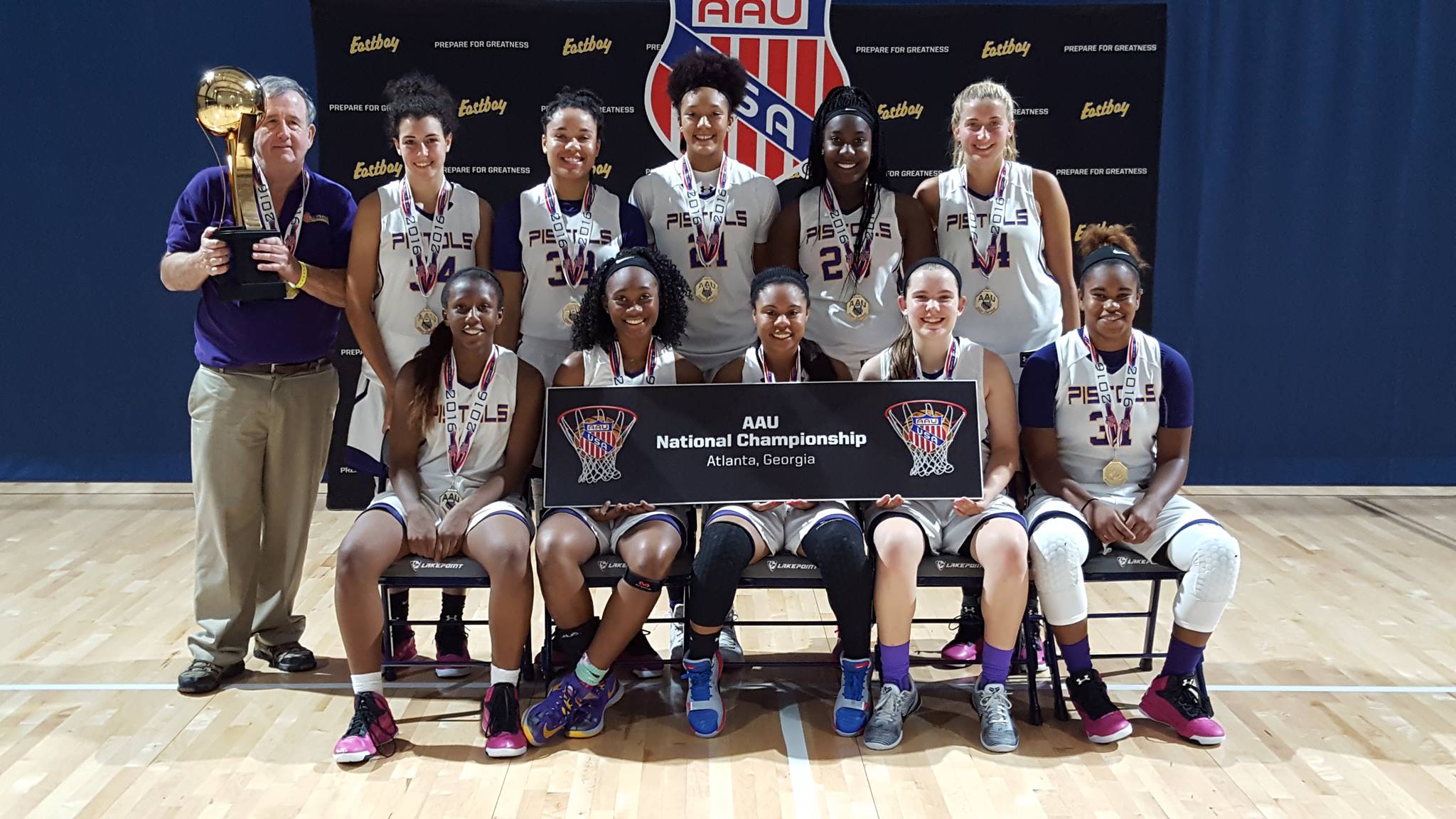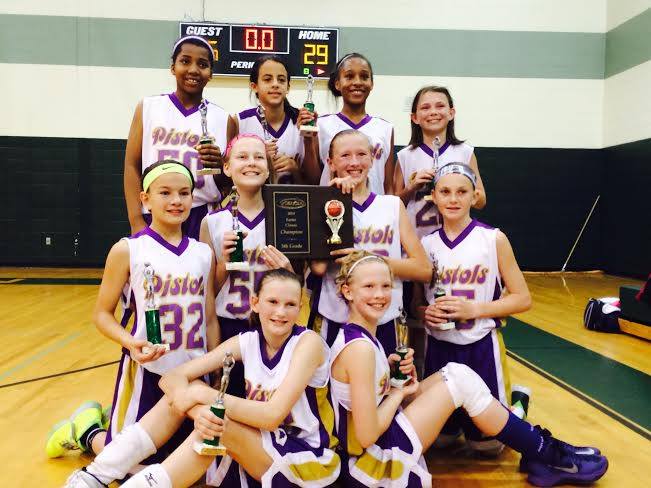 Want to play? Get in touch!
If you would like to join our club, sign up or contact us to find out more information, click the link above. If you are already registered as a GA Pistol but would like to play in the Winter League - go here.
Email
Jack Feagin - Club Director
jfeagin2@gmail.com
Benita Brown - Club Administrator
bn141@bellsouth.net
Phone
404-966-8469
Our Leagues Enjoy:
Winter League - 11 Week Season
Spring/Summer Teams - Local and Travel
Equipment & Facilities Provided
Referees, Umpires & Administrators
Post-Game Activities
Connect with us:
Georgia Pistols ~ Winter League  **REGISTRATION OPEN**
Our Winter Basketball League is for girls in Grades 3rd through 7th.
We will have both developmental and strong players, with an effort to raise them to the next level for the AAU season.
The cost of this Winter League is $225.  Space is limited and sold out last year. So register early.
Dates of the games: October 16th and 30th, November 13th and 20th, December 4th, 11th and 18th, January 8th, 15th, 22nd and 29th. All games will be played at Holy Innocents Episcopal School - 805 Mount Vernon Hwy, Atlanta, GA 30327.
Click on thIs Winter League (2016) link or at the link top of this page; then select "Members of a Family Account." 
If you do not have a GA Pistols' LeagueApps account, you will first need to create a Parent Account and then register your daughter.
If you have a GA Pistols' LeagueApps account, please login first to your LeagueApps account and then add ("Register") your daughter for the Winter League.
You will need an AAU Membership in order to register - all info regarding obtaining an AAU Membership can be found in the Winter League link.
---
Hoop Skillz Training Academy
Outside of our Winter League, one of our coaches is offering additional skills and drills training.  If you want your child to improve their foot work and coordination as well as develop both their individual and team basketball skills then look no further! HOOPSKILLZ101 offers training sessions. Click the link below to see what is being offered by one of our coaches.
Continue Reading ...
---
About Us
The Georgia Pistols (North Atlanta Girls' Basketball Club) is dedicated to the administration of a highly competitive and instructional "after season" basketball program for girls ages 8 to 17. GA PISTOLS provides an organized and disciplined environment for players to develop and to maximize individual and team basketball skills, sportsmanship and teamwork. GA PISTOLS assembles competitive girls' basketball teams in each age level for competition in local, state and national programs and tournaments, sponsored by national basketball organizations.
GA PISTOLS augments school programs by developing high school players for local schools and provides a forum for qualified players to display their abilities to college scouts for consideration for athletic scholarships.
The program is proud of it's contribution to the success of it's players with over 200 former players of the GA. Pistols and combined clubs having been awarded basketball athletic scholarships to programs such as: Alcorn State Universities; Berry College, Chatanooga State, Clemson, Columbus State, Davidson, Duke, Emory, Florida State University, Furman, Georgia Southern, Georgia Tech, Guillford College, Mercer, Middle Georgia, North Georgia College, Old Dominion, Perimeter College, Salem-Armstrong, South Carolina, Tennessee St. Martin, University of Georgia, University of New Orleans.
Commitment:
GA PISTOLS is an advocate for education and works to coordinate school and other sporting activities and schedules to maximize the opportunities for it's players. In general, there are two or three activities per week (practice and games). Weekday practices are held in the evening after 6:00 p.m. Players interested in the program are expected to commit to attend the activities to he best of her ability. Players who miss a team practice have the opportunity to attend a session for another team.
Coaching:
GA PISTOLS coaches are skilled in teaching basketball at a highly competitive level and exhibit appropriate temperament and sportsmanship toward players, fellow coaches and referees. Coaches are required to: exhibit the ability to develop individual player skills and be committed to the ideals of sportsmanship; have high standards of personal character and integrity; and have the time and resources to dedicate to the program. All GA PISTOLS head coaches have significant coaching experience in AAU or high school basketball programs or are former high level players. Assistant coaches will frequently be parents with former player experience, coaching experience or significant experience with the program.